Gaylord
The Gaylord Unit manages over 315,000 acres of state forest lands in Cheboygan (SW of Black River), Antrim, Charlevoix, Emmet, and Otsego Counties. You can reach the Unit Manager Joyce Angel at 989-732-3541 ext.5440, or send her an email at
AngelJ1@michigan.gov
Click on the map to view the Gaylord Forest Management Unit
Scroll to the bottom of the page for more information on current management strategies and specific State Forest compartments
Inventory Schedules
The Open House: Your opportunity to participate
Each year, management recommendations are presented at Open Houses. As the name implies, Open Houses are informal sessions that give citizens an opportunity to speak with foresters, wildlife biologists, and other resource professionals. The inventories, compartment maps, and recommended management actions are available for the public to look at and provide suggestions to MDNR staff.
2016 Year of Entry Open House Schedule
The Compartment Review: The Final Plan
Modifications to the management recommendations are then incorporated into a finalized compartment plan to be presented at the "Compartment Review". The Compartment Review is a formal presentation that incorporates information from the initial inventory, the multi-disciplinary input period, and the open house. The presentation outlines the formal management plan for the compartment and includes an explanation of forest treatments if any are proposed.
2016 Year of Entry State Forest Compartment Review Schedule
Fuelwood Information
http://www.michigan.gov/fuelwood
Learn about the Gaylord Management Unit
The Indian River Office (Gaylord North) is located in Cheboygan County and covers the western two-thirds of Cheboygan County, and all of Emmet County. Pellston Field Office in Emmet County is a one-person field station. Three campgrounds are managed out of the Indian River Office, along with ORV trails, snowmobile trails; rail trails, and the National North Country Hiking Trail.
The Gaylord Field office (Gaylord South) is located in Otsego County and covers the western two-thirds of Otsego County, all of Antrim and Charlevoix County. Bellaire Field Office in Antrim County is also a one-person field station. Natural gas development has been part of the land use in this area. Five campgrounds are managed out of the Gaylord and Bellaire offices, along with snowmobile trails and hiking and skiing trails.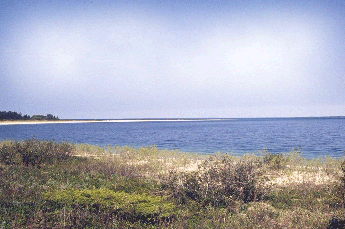 Our unit has many miles of Great Lakes shoreline on both Lake Michigan and Lake Huron. This includes a number of islands, featuring the Beaver Island Archipelago and Bois Blanc Island located in the Straits of Mackinac.
Land type varies from jack pine plains to rolling northern hardwood forests intersected by trout streams and dotted with numerous lakes. In fact, five world class trout streams have their origin in Otsego County: the Ausable, Manistee, Sturgeon, Pigeon, and East Branch of the Black.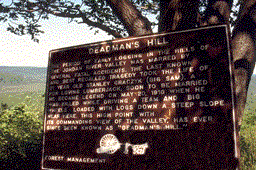 The Jordan Valley Management Area located in northeast County is part of a Special Management Area. The Jordan River is the first designated natural and scenic river in the state, and it offers panoramic views at both Deadman's Hill and Landslide Overlook.
There are two other special management areas in Otsego County- the Crapo Lake Kirtland's Warbler Management Area, comprised of 3,200 acres of jack pine plains, and part of the Camp Grayling National Guard Training Area with 4,500 acres in the Gaylord Unit.
2016 YOE Compartment Maps
All State Forest Compartment Review maps and documents are drafts to be used for general planning purposes. Links to these documents will be removed after the review occurs.
For a map of the Gaylord Forest Management Unit's 2016 compartments, view the Gaylord Locator Map.
The Gaylord Forest Management Unit has 2016 YOE Review packets available for the following compartments. The packets were posted 05/17/2014 unless noted otherwise:
Archived State Forest Compartment Maps
2015 YOE Compartments
2014 YOE Compartments
2013 YOE Compartments
2012 YOE Compartments
2011 YOE Compartments
2010 YOE Compartments
2009 YOE Compartments
2008 YOE Compartments
2007 YOE Compartments