Atlanta
Cody Stevens, Unit Manager
989-785-4251 x 5240
stevensc@michigan.gov
The Atlanta Unit is comprised of over 280,000 acres of state forest lands in Cheboygan (east of Black River), Presque Isle, Alpena, and Montmorency Counties.
Click on the map to view the Atlanta Forest Management Unit
Scroll to the bottom of the page for more information on current management strategies and specific State Forest compartments
Inventory Schedules
The Open House: Your Opportunity to Participate
Each year, management recommendations are presented at open houses. As the name implies, open houses are informal sessions that give citizens an opportunity to speak with foresters, wildlife biologists, and other resource professionals. The inventories, compartment maps, and recommended management actions are available for the public to look at and provide suggestions to MDNR staff.
2019 Year of Entry Open House Schedule
The Compartment Review: The Final Plan
Modifications to the management recommendations are then incorporated into a finalized compartment plan to be presented at the "compartment review". The compartment review is a formal presentation that incorporates information from the initial inventory, the multi-disciplinary input period, and the open house. The presentation outlines the formal management plan for the compartment and includes an explanation of forest treatments if any are proposed.
2019 Year of Entry State Forest Compartment Review Schedule
Fuelwood Information
http://www.michigan.gov/fuelwood
Learn about the Atlanta Management Unit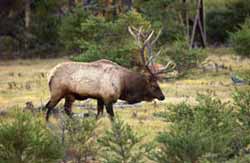 The Atlanta Field Office is located in Montmorency County, 2 miles north of Atlanta - the Elk Capital of Michigan. Satellite field offices are also located in Onaway and Alpena, where employees are available to fight wildfires, maintain recreational facilities, and manage various activities on state lands.
This Unit has a wide variety of land types, from lowland swamps to jack pine plains to rolling hardwood hills. Aspen types make up almost 25% of the cover, as shown in the graph to the left. Lowland types, both coniferous and deciduous, comprise another third.
In addition, numerous non-game species occur, including the Kirtland's Warbler in the Clear Lake KW Management Area. Pine Martins are becoming a more regular sight, and in the winter of 2004-05, the first wolf siting in the Lower Peninsula was confirmed.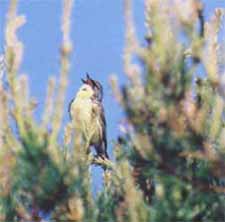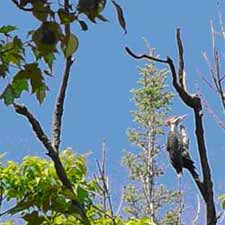 Numerous recreational opportunities are available on the Atlanta Unit. Fourteen rustic campgrounds and hundreds of miles of trails, both motorized and non-motorized, provide an outdoor experience in all seasons.
Many inland lakes and rivers are located in this area of the state, offering a wide variety of excellent fishing, boating, and swimming opportunities. There are also many miles of Lake Huron shoreline which provide a multitude of similar and unique opportunities.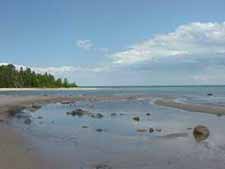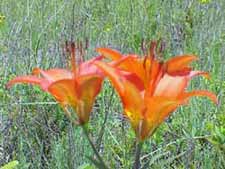 2019 YOE Compartment Maps
All State Forest Compartment Review maps and documents are drafts to be used for general planning purposes. Links to these documents will be removed after the review occurs.
For a map of the Atlanta Forest Management Unit's 2019 compartments, view the Atlanta Locator Map.
The Atlanta Forest Management Unit has 2019 YOE Review packets available for the following compartments. The packets were posted June 5, 2017 unless noted otherwise:
Ecological Reference Area Plans
Archived State Forest Compartment Maps
2017 YOE Compartments
2016 YOE Compartments
2015 YOE Compartments
2014 YOE Compartments
2013 YOE Compartments
2012 YOE Compartments
2011 YOE Compartments
2010 YOE Compartments
2009 YOE Compartments
2008 YOE Compartments
2007 YOE Compartments